Pumpkin Patch Childcare & Early Education Center
Pumpkin Patch Childcare & Early Education Center is a family-owned business that has been serving families in Connecticut for over 35 years. We provide children with a loving, nurturing, and safe environment to learn, play, and grow. Our qualified and highly dedicated teachers offer before and after school care to children aged 6 weeks to 12 years in a stimulating atmosphere. Our center is state licensed and conveniently located in Westbrook, CT, servicing the Westbrook and Clinton school systems. We offer full-time, part-time, and occasional care to accommodate your busy schedule!
Pumpkin Patch Updated Policies & Procedures
We appreciate everyone's patience and understanding while we navigated through all the required changes due to COVID-19.
Thank you again for entrusting us with the care of your children. As always, feel free to contact me at ppatchwestbrook@gmail.com or (860) 669-0579 with any questions or concerns.
Teresa Anderson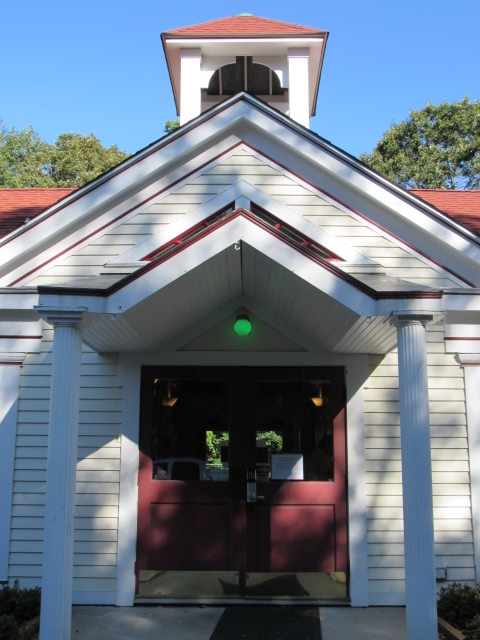 Drop Off & Pick Up Procedure
Drop Off/Pick Up will continue at the front door and playground gate. We will open the door and the playground gate.
Prior to entering the building, we will take each child's temperature and check for any observable signs/symptoms of illnesses.
Any child or staff member with a temperature of 100 degrees or
higher and signs/symptoms of illness will not be permitted to enter the building.
Children and staff that are getting over an illness must be symptom free, with no medication for 48 hours prior to returning to the center.
COVID-19 Exposure or Positive Test Result
Sick Children
Should your child become ill or have an elevated temperature, the child will be supervised closely by a staff member until they are picked up. If isolation is possible the child will be isolated with a
staff member for supervision.
The parent will be required to immediately pick up or plan for an alternate pick-up person if they cannot get here within an ½ hour- hour.
The sick child will not be allowed to return until they are symptom free without any medication (Tylenol, Advil, etc.) for 48 hours, or has a doctor note.
If symptoms are Covid-like a negative test result will be required to return. Please let us know if you would like an at home test. We were given an allotment from the OEC.
Siblings of Sick Children
All siblings of a sick child are required to remain home as well until the sick child is cleared to return.
If a sibling is required to quarantine, then the siblings will be required to remain home until the quarantined child is cleared to return.
This is to protect the center from the possible spread of illnesses into other classes if a sibling is to come down with the illness as well.
Outdoor Time
We will spend as much time as possible outside, weather permitting.
Please be sure your children have close toed shoes that fit securely to their feet (preferably sneakers) for the playground.
Sandboxes are reopened.
Please send your child in daily with a water bottle. We will refill them with fresh cold water throughout the day. The children will have access to their water bottle all day and will bring it outside with them.
Cleaning & Disinfecting Practices
We will continue with our enhanced cleaning throughout the day.
All handles, doorknobs, sinks, bathrooms, and commonly high touched areas are being cleaned multiple times throughout the day.
Floors are mopped throughout the day.
Carpets vacuumed daily and sprayed with Lysol at end of day.
News & Announcements
Pumpkin Patch is now accepting enrollment for all programs!
We offer before and after school care for ages five to twelve.
Call today to schedule your tour!
Why Choose Pumpkin Patch?
•  Premium Preschool at an Affordable Price
•  Full-time, Part-time, and Occasional Care
•  State Licensed Since 1986
•  Hours: 7:00am – 5:30pm
•  Servicing the Clinton and Westbrook School Systems
•  Curriculum Praised by Elementary Teachers
•  Programs for Children Aged 6 Weeks to 12 Years
•  Before and After School Programs
•  Summer Camp
•  Highly Dedicated and Qualified Teachers
•  First Aid, CPR Certification, Medication Administration Certification
•  Coded Entrance and Cameras Indoors and Outdoors
Pumpkin Patch Childcare & Early Education Center
310 Grove Beach Road North
Westbrook, CT 06498
Telephone: (860) 669-0579
Fax: (860) 669-7161
Email: ppatchwestbrook@gmail.com
Monday – Friday: 7:00am – 5:30pm