Pumpkin Patch Childcare & Early Education Center
Pumpkin Patch Childcare & Early Education Center is a family-owned business that has been serving families in Connecticut for over 35 years. We provide children with a loving, nurturing, and safe environment to learn, play, and grow. Our qualified and highly dedicated teachers offer before and after school care to children aged 6 weeks to 12 years in a stimulating atmosphere. Our center is state licensed and conveniently located in Westbrook, CT, servicing the Westbrook and Clinton school systems. We offer full-time, part-time, and occasional care to accommodate your busy schedule!
Procedure for COVID-19
We are taking all necessary precautions to ensure the health and safety of all our families and staff. The following procedures have been put into place until further notice. We appreciate everyone's patience and understanding as we continue to navigate through this uncertain time. Please plan accordingly because it may require some extra time during drop off/pick up times.
Thank you again for entrusting us with the care of your children. As always, feel free to contact me at ppatchwestbrook@gmail.com or (860) 669-0579 with any questions or concerns.
Teresa Anderson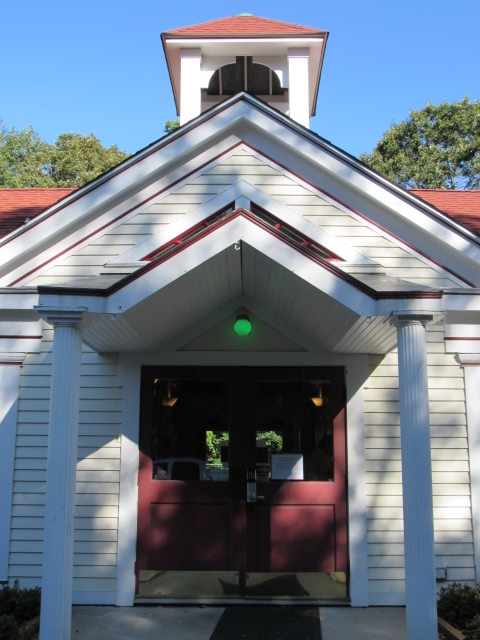 Exposure to COVID-19 or Positive Test Results
All families and staff MUST inform Pumpkin Patch Child Care if any child or family member has been in close contact with a person who has been exposed or tested positive for Covid-19.
Any child or staff that has symptoms or tested positive for Covid-19 will not be permitted to return to school/work until it is approved by a doctor note or the 14-day quarantine has passed.
If a child, family member or staff have been exposed or has tested positive, we will contact our Westbrook Local Health Department and follow their guidelines for proper protocol to properly sanitize the full environment for the health and safety of all others. Please be aware that they may require us to close for a period of time, while we properly sanitize the facility.
Masks
All staff are required to wear masks or some form of facial covering.

Children are not required to wear masks/face covers. Parents may choose to have any child 2 years or older wear them. Children under the age of 2 should not wear a mask/face covering.

We ask that parents wear a mask/face covering at drop off/pick up times or maintain the 6ft social distancing when possible from staff taking children at the door.
Drop Off & Pick Up Procedure
At Drop Off/Pick Up times: If a family is already at the door, we kindly ask that you maintain the 6 feet social distancing. Please wait until the front door area or playground gate area is clear before approaching.

All children will be screened at drop off before entering the building. We ask for parents to assess their children daily for signs and symptoms related to Covid-19 or any other illnesses prior to coming to Pumpkin Patch.

Prior to entering the building, we will take each child's temperature and check for 

any observable signs/symptoms of illnesses. Any child with a temperature of 100 degrees Fahrenheit will not be permitted to enter the building.

Children with a temperature of 100 degrees or higher must be symptom free, with no medication for 72 hours prior to returning to the center.

Children with a temperature of 100 degrees or higher and has other signs/symptoms of illness parents MUST consult the child's pediatrician and get a doctor note to return.

Parents and other caregivers will not be allowed into the building. Please be sure your child has a backpack with any belongings needed for the day/week (diapers/wipes, naptime blanket for toddler classes, changes of clothing, bottles/formula, lunch, and water play items (towel, swimsuit, water shoes).
Sick Children
Should your child become ill or have an elevated temperature, we will immediately isolate the child in a room away from all other children. The child will be supervised by a staff member until pick up.

The parent will be required to immediately pick up or plan for an alternate pick up person if they cannot get here within an ½ hour- hour.

The sick child will not be allowed to return until they are symptom free without any medication (Tylenol, Advil, etc.…) for 72 hours, or has a doctor note.
Hand Washing
Upon entering the center, the children will be assisted by their teacher to put their items away in the appropriate place. The infant and toddler children will then be assisted in washing their hands. The Preschool and School age children will be directed to go wash their hands.

All staff must cover coughs or sneezes with a tissue or the corner of their elbow. All parents and staff should encourage children, when appropriate, to cover coughs and sneezes with a tissue or the corner of their elbow. All soiled tissues will be disposed of immediately after each use, followed by hand washing.

All staff and children must adhere to regular hand washing with soap and water for at least 20 seconds as follows:

Before encountering the children

After sneezing, coughing, or nose blowing

After using the restroom

Before & After handling food

Before & After going outside

After touching any shared equipment, toys, and books
Art Supplies/Toys
All toys are sanitized between after each use and given time to air dry.

All Plush toys and dress up has been removed from the classrooms.

Toddler children have been given a labeled box with their own set of crayons.

Preschool children were given a labeled box with crayons, glue sticks and a pencil.

School Age children were given a pencil box with crayons, markers, colored pencils, erasers, glue stick and pencil.

Paint Brushes will not be shared and will be sanitized after each child uses it before being given to next child to use.
Outdoor Time
We will spend as much time as possible outside, weather permitting.
Sandboxes will be closed until further notice.
Please send your child in daily with a water bottle. We will refill them with fresh cold water throughout the day. The children will have access to their water bottle all day and will bring it outside with them.
Playground equipment and toys will be sanitized between groups, during quiet time and at end of day.
Naptime Procedures
Preschool and School Age classes will not nap. They will have a quiet time after eating lunch where they will look at/read a book while teachers
clean the classroom. (If your child has required summer reading for school, please let us know and we will make sure your child reads the book they brought from home.)
Infants and Toddlers will have a labeled assigned crib or cot for their individual use.
Cots will be sanitized after naptime daily. Cribs will be sanitized at the end of each day.
Parents may choose to provide a cot sheet with their blanket to be used at naptime. We will wash these items at the end of the week and put the items back in your child's naptime bin for the next week.
Cleaning & Disinfecting Practices
We have enhanced our cleaning throughout the day.
All handles, doorknobs, sinks, bathrooms, and commonly high touched areas are being cleaned multiple times throughout the day.
Floors are mopped multiple times throughout the day.
Carpets vacuumed daily and sprayed with Lysol at end of day.
News & Announcements
Pumpkin Patch is now accepting enrollment for all programs!
We offer before and after school care for ages five to twelve.
Call today to schedule your tour!
Why Choose Pumpkin Patch?
•  Premium Preschool at an Affordable Price
•  Full-time, Part-time, and Occasional Care
•  State Licensed Since 1986
•  Hours: 7:00am – 5:30pm
•  Servicing the Clinton and Westbrook School Systems
•  Curriculum Praised by Elementary Teachers
•  Programs for Children Aged 6 Weeks to 12 Years
•  Before and After School Programs
•  Summer Camp
•  Highly Dedicated and Qualified Teachers
•  First Aid, CPR Certification, Medication Administration Certification
•  Coded Entrance and Cameras Indoors and Outdoors
Pumpkin Patch Childcare & Early Education Center
310 Grove Beach Road North
Westbrook, CT 06498
Telephone: (860) 669-0579
Fax: (860) 669-7161
Email: ppatchwestbrook@gmail.com
Monday – Friday: 7:00am – 5:30pm